Perhaps by now you realize that I have an unhealthy obsession with Proper Romance books. What are proper romance books? Proper refers to the fact that these books could basically be rated PG, but it also refers many times to it being a Regency Romance book. This genre has become quite popular and I am working my way through some of my favorite titles. I've shared several of my favorite books and authors in this genre in the past, but I wanted to share this book list by author. Scroll down to see each recommended author's books. Each one is clean and a wonderful read. In fact, I've read most of them multiple times.
Sarah Eden's Proper Romance Books:
Meet the Jonquils! This is my most favorite Regency family in the world. Sarah Eden's writing captures my heart and my attention and I've been following this family of "hers" for some time. Currently the following titles are available that follow this sweet family of all boys who discover love in the most delightful of ways. Each story is different and mixes and mingles characters from other books in the series delightfully. If I weren't already married to my dream man, I would want to marry a Jonquil. Still deciding on which one though. I've listed the Jonquil series books below, as well as, others of her Proper Romance books that crossover with the Jonquils.
(Affiliate links have been used where possible.)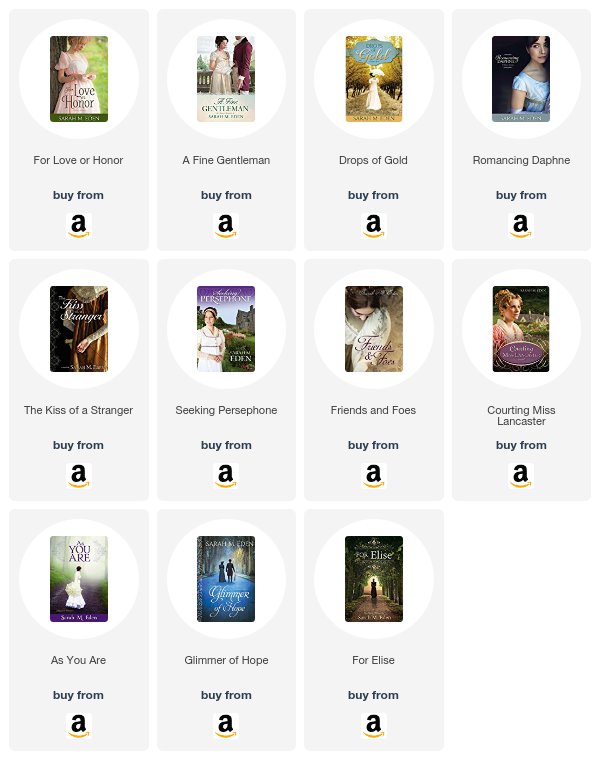 Jennifer Moore's Proper Romance Books:
Another author I've been following faithfully is Jennifer Moore, whose books occur during the Regency era but take place around the world. Each character experiences their new-found surroudings, discovers love, and inner strength. I love how clean and yet how delightful each book has been. I've linked you to these books below.
(Affiliate links have been used where possible.)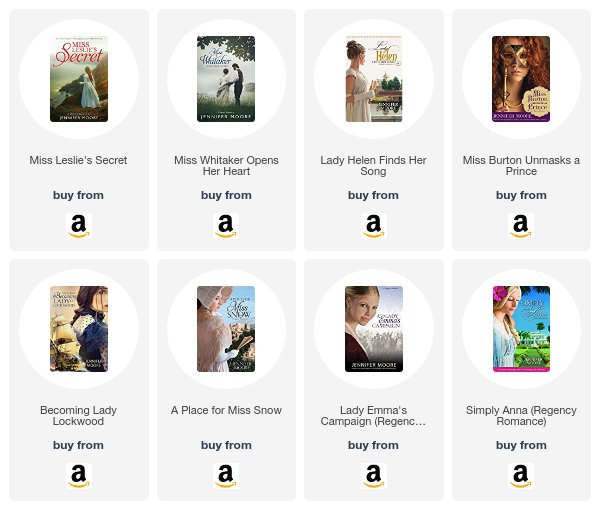 Other Suggested Clean and Uplifting Book Lists:
I would suggested these books as well. Julianne Donaldson is one of my favorites (see hers listed below). But each of these is a good read, and I feel comfortable recommending them as they are again, VERY clean.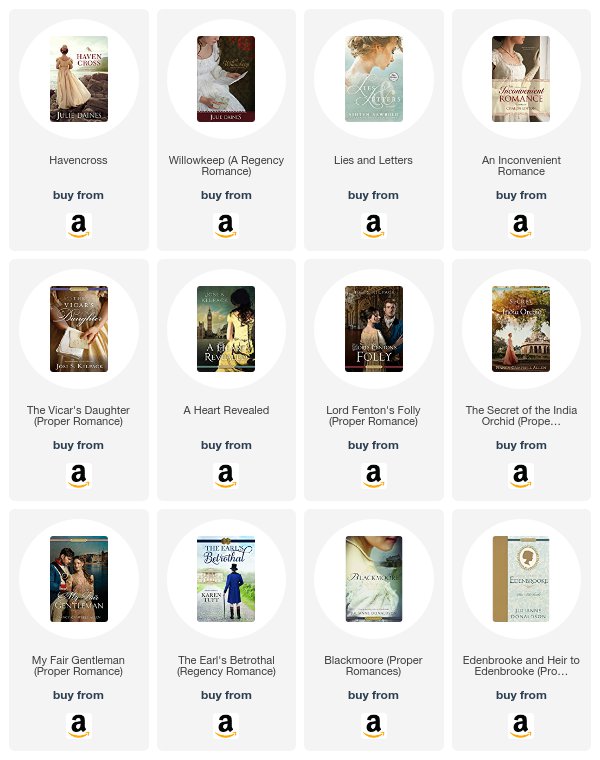 Reading Books Lists:
Here are my additional book lists you may want to check out. Click on the list link to find out more!
* Regency and Proper Romance Book List (List #1)
* Teen and Tween Boy Book List
* Children's Book List
* Teen and Tween Girl Book List
* Middle Reader Book List
* Fairy Tale Retellings Book List