Because I have a horde of teenage boys that regularly invades my home, I try to keep some goodies on hand at all times. You never know when a snack emergency will hit. For Halloween, I thought it might be fun to create some Halloween candy beakers the boys can dig into whenever they get a sugar craving (yes, I'm that mom). To give the beakers a Halloween vibe, I added little spooky word flags. Keep reading for the tutorial. Then pin the images for inspiration later!
Halloween Candy Beaker Flag Tutorial:
Step 1:
Use a pennant or flag die cut and a manual die cut machine to cut two small tags from white cardstock. Mine measure about 2 1/2" wide.
Step 2:
Use alphabet stickers to create spooky words on each flag.
Step 3:
Punch holes in the side of your flags if the die cut doesn't include them (mine did). Then thread orange twine or thread through the holes and tie onto black and white striped straws or pencils.
Step 4:
Repeat for each spooky flag you create.
Here's another look at these beakers. Candy that works well for Halloween: purple, black, or green jelly beans; candy corn; fall M&M's; and Reese's Pieces. Divide them by color and feel each beaker or test tube. These would be darling neighbor gifts as well.
Shop the Supplies:
(Click the product links to shop the supplies. Affiliate links have been used where possible.)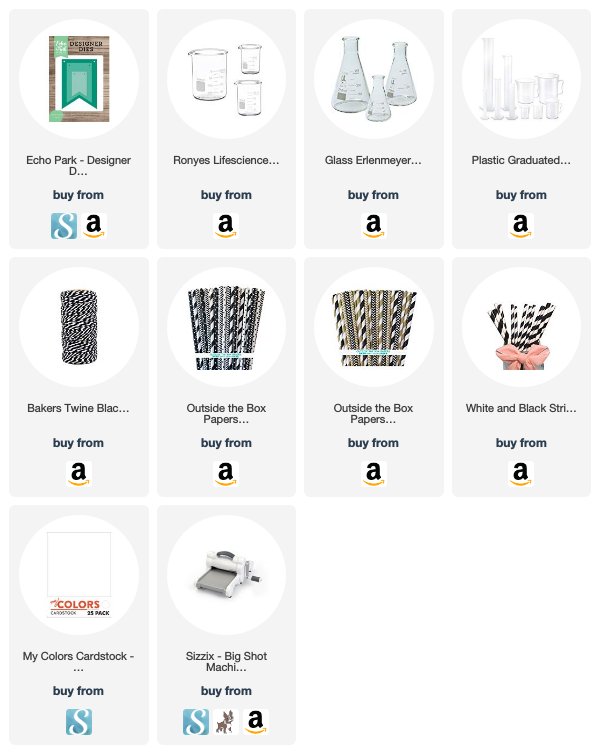 Pin this Image:
Pin this image to your favorite Halloween craft board. It will help you remember all the supplies you need to make these beakers. Look for additional inspiration for Halloween crafts all this month.